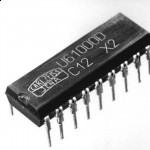 Sometimes it is unfortunately necessary to reset your Mac. Recently Bluetooth stopped working on my MacBook Pro. The problem was fixed by resetting the PRAM:
Shut down the Computer
Locate the following keys: P R Command Alt
Turn on the computer
Immediately press P R Command Alt until you hear the startup-sound a second time.
For more information, see here.